Hey guys- how's it been???! Here are some things I did the past week..
I went to
Fancy Box
with my friends to take some
CUE
pictures.
lots of funn
! If you don't know what that is..it's a photobooth you take pictures in and you get to decorate them afterwards..then it becomes a
photosticker
! hahah
Left to Right(in both pics): Hannah and moi
So yea in these pics though..my friend right there didn't know when the camera was done taking the pic..
...here's what happened.
All of us~
top left: me
top right: Hannah
bottom left: Joanna
bottom right: Jocelyn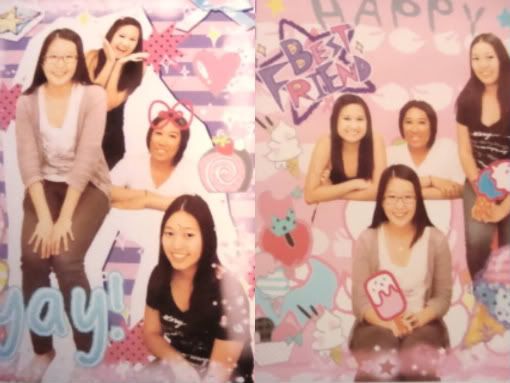 th3m h0tt13$$
On the weekend, me and my cousins finally got...
*drum roll please*
~~
HARRY POTTER MIDNIGHT PREMIERE TICKETS
!!
AAAHHH!
I get excited just thinking about it...I really can't wait! It's going to be intense!
Ended the weekend by taking care of my cousin's little dog
Brody
.
a.k.a. Bro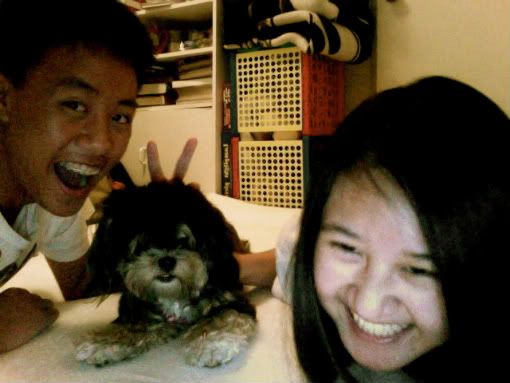 ain't she a cutie
She's 1 year old. I still remember when she was soo tiny and I used to feed her with a bottle of milk~ hehes
ps.
yes that is my brother right there..lol